We had a wildly successful 2016 Open House event! We hope you'll plan to join us next year - registration opens on March 1 each year.
* * * *
The 12th Annual Wild ARC Open House will take place Saturday April 2nd and Sunday April 3rd, 2016 from 12:00 pm to 4:00 pm. There is no cost to participate in the tour but you must RSVP to reserve your tour time.
This event features a rare opportunity to go behind-the-scenes at a wildlife rehabilitation centre! Please note that, to avoid potential stress, wild animal patients will not be available for viewing, but a live educational raptor will be on display!
Bring your family and friends to our facility to see what it takes to care for almost 3,000 injured and orphaned wild animals from our community.
Reservations are required in order to ensure that all 1,000 guests over the weekend get a unique educational tour! There is no charge for the tour, but we would appreciate a gift-in-kind for our wild patients - our wish list is attached to your registration confirmation. This event fills up quickly. Be sure to register soon to reserve your preferred tour time.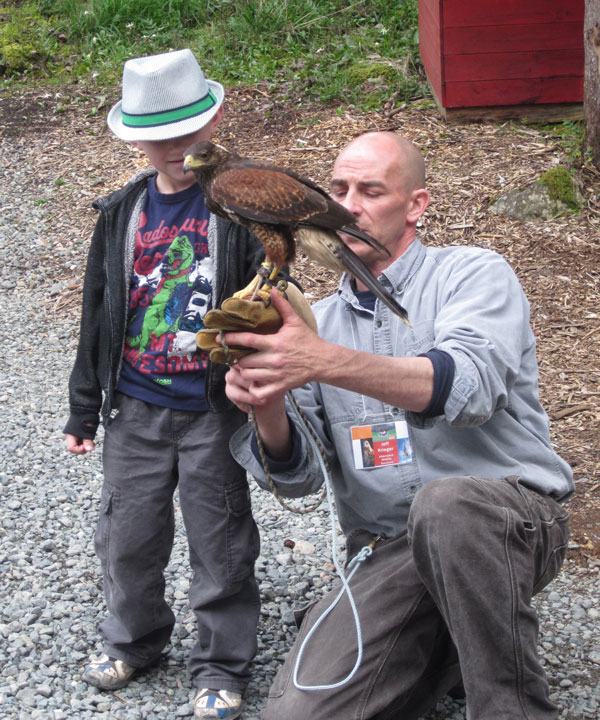 Please let us know by email, if you require a modified tour (inside-only) for those with mobility challenges. Please leave your four-legged family members at home.
Please remember to wear appropriate footwear and come dressed for any weather, as conditions this time of year are unpredictable – and the show goes on, rain or shine!
A big thanks to our annual sponsors for this event: LA Limos , Raceview B&B , Island Tents & Events, SignWave Designs, and Level Ground Trading Coffee.
For more information visit www.wildarc.com.