The annual Wild ARC Open House is on Saturday April 1st and Sunday April 2nd!

This fascinating opportunity to come behind the scenes to tour the facility accompanied by one of our experienced volunteer guides happens only once a year.

While no wild patients will be on display (we need to make sure their recovery takes place with as little stress as possible) there will be educational raptors on site, as well as children's activities and educational displays from several community groups.

Wild ARC is celebrating its 20th year! A suggested donation of $20 per tour can be made at the event. The event is free but all donations are much appreciated and will go towards the continued life saving work at Wild ARC. Since 1997 Wild ARC has cared for almost 40,000 wild patients.

Any reservation questions such as large groups, or requests for special accessible tours for those with mobility issues, can be sent to openhouse@wildarc.com or call 778-433-7722 for assistance.

Please help us spread the word about this exciting event, and reserve your visit today!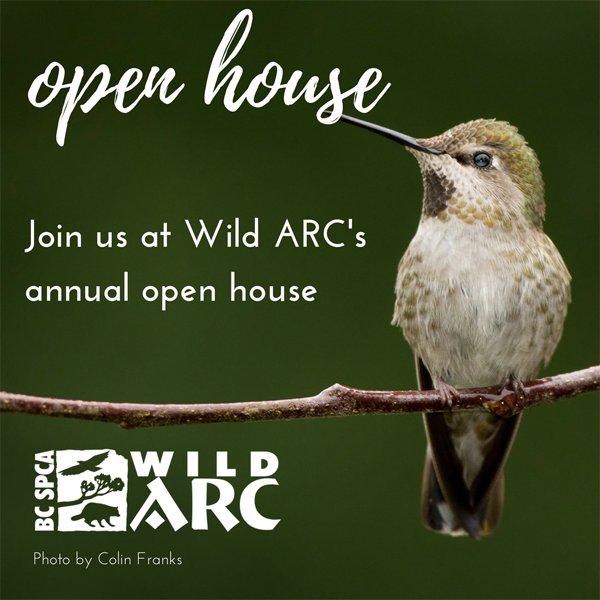 Start Date:
End Date:

Address:
1020 Malloch Rd
Victoria, BC V9C 4G9
Canada