Strike out at bird-window collisions
Day or night, there is no time or season when birds are safe from window collisions. There are a few reasons why birds accidentally fly into windows, including reflections, light or territoriality. Find out which are most likely in your home, and what you can do to prevent a dreaded "thud".
---
Wild family looking for summer home!
Remember that hole in the roof that never got fixed? Or what about those garbage cans that don't close completely? For a lot of wild animals, this sounds like the perfect Bed-and-Breakfast for them to raise their babies this summer! If you don't want uninvited guests, there are some steps you can take to make sure any BnB in your home is intentional.
---
Do snakes need to stretch?
For anyone who has seen footage of snakes undulating across desert sands or winding their way up a tree, the answer to this question is an obvious one. But did you know that most recommendations for housing snakes prevent them from ever being able to fully stretch out? Find out the truth behind some of the more common care recommendations for snakes and other reptiles kept as pets.
---
Helicopter transport volunteer retires after 20+ years
Wild ARC is sending a huge thank you to Norm Snihur, a wildlife helicopter transport volunteer, for giving over two decades of help to wildlife in need.
---
Wolf culls set to continue in B.C.
Despite clear opposition and a lack of action to protect caribou habitat, B.C.'s predator reduction program is set to continue for another 5 years. But culling wolves won't save caribou.
---
Why we save wild lives
Sometimes people wonder why we work so hard to save wild animals. At Wild ARC, our goal is to help animals recover and return home to the wild. Learn more about why we do the work we do.
---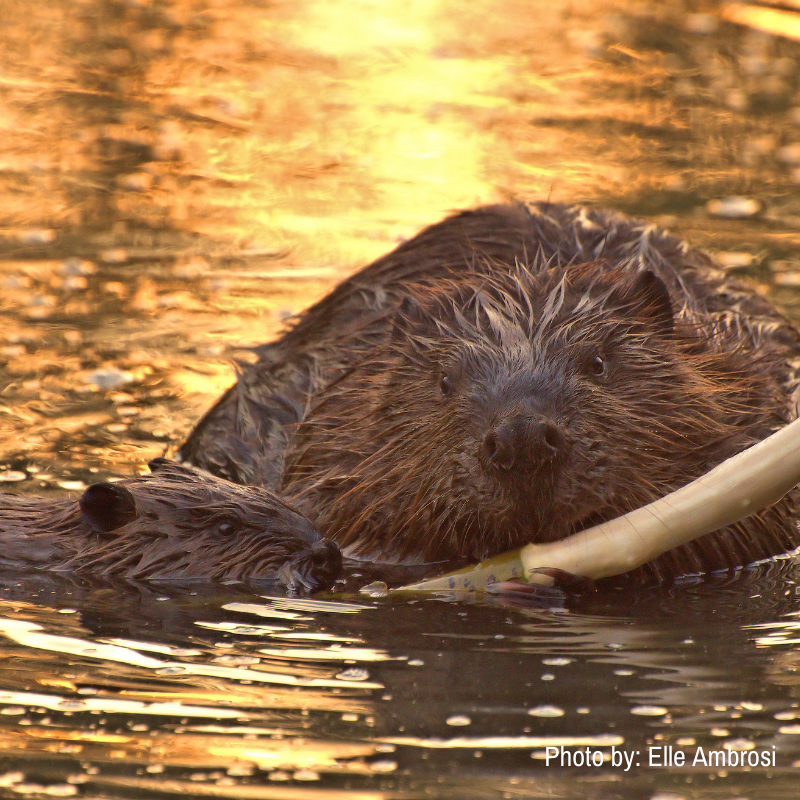 Let beavers be beavers
Beavers are truly architects of the ecosystem, but sometimes their dams get them into trouble. Learn how to co-exist with beavers, without all that "dam" flooding.
---