Become a Sponsor
Interested in lending a hand to the animals of the BC SPCA?
Sponsorship opportunities for the Scotiabank & BC SPCA Paws for a Cause are available at both the provincial and local level. Sponsoring this event gives your business access to thousands of BC SPCA supporters and animal lovers across the province. As an outstanding Corporate Citizen, your business will align its brand with an organization that is making a difference in the lives of animals in your community.
We invite all of our sponsors to take their commitment to the next level by organizing a corporate team to participate on walk day. For more great ideas on how to get involved visit our Paws in the Workplace page.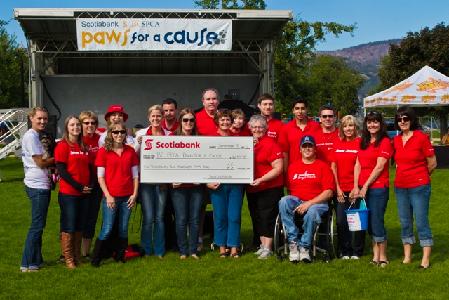 Provincial Sponsorship Opportunities:
Please contact us by email to request information regarding 2013 provincial sponsorship opportunities.

Local Sponsorship Opportunities:
Benefits are specific to each of our 35 communities. Sponsorship levels are dependent on the size of the community you wish to sponsor. Please email us to request a local sponsorship package with detailed benefit information.
Testimonials:


"Scotiabank is proud to partner with the BC SPCA, an organization that does so much for B.C.'s homeless, injured and abused animals. Scotiabank believes in supporting the communities where our customers and staff live and work, and the annual Scotiabank & BC SPCA Paws for a Cause campaign is a testament to that commitment. In addition to our corporate sponsorship, our employees throughout the province also get involved with their two- and four-legged friends to raise funds and awareness for an organization that truly does make a difference for animals in British Columbia."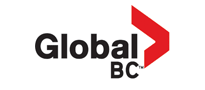 "Global BC is proud to partner with the BC SPCA for their annual Paws for a Cause campaign. Paws for a Cause raises funds and awareness for those who cannot speak for themselves - animals. Through this provincial sponsorship and many other editorial features on our news properties, Global BC helps the BC SPCA in their tireless quest to give as many animals as possible a second chance at life. Global BC is a proud supporter of our community and an organization that is deeply involved in social change. The partnership with the BC SPCA provides us with a great opportunity to be involved in community campaigns that make a difference as well as reach out to our animal-loving audiences and beyond."
The BC SPCA is a not-for-profit organization reliant on support from the community. All funds raised will go directly towards the BC SPCA's care and protection of animals.