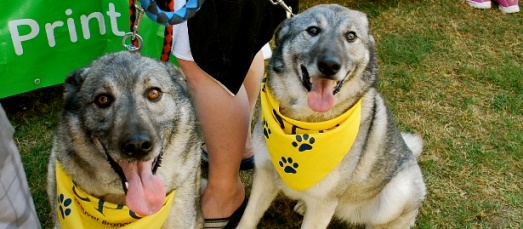 Thank you to all the donors and amazing participants from this year's Scotiabank & BC SPCA Pause for a Cause walk to fight animal cruelty! More than 34 communities came together to fundraise nearly $1 million for B.C.'s domestic, farm, and wild animals.
Sign up for our Paws for a Cause newsletter and we'll send you a notification for 2015's event next year!
Every dollar that you fundraise will go to fund your local branch's critical work. Shelter, adoption services, and humane education are just a few of the ways that the BC SPCA fights animal cruelty with through prevention. Learn more about the BC SPCA.
Visit www.facebook.com/bcspca or like your local branch! You'll receive the latest updates on all the animals that you help.