Shuswap Walk
Saturday, September 9, 2017
WOOF! MEOW! THANK YOU!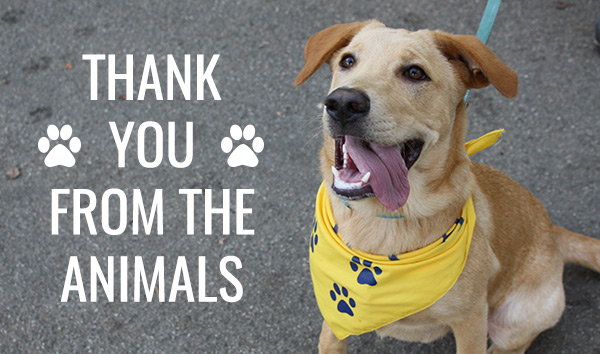 By joining the walk this year you have provided countless animals with shelter, medical treatment, forever homes and rescue from animal cruelty.
As a non-profit organization reliant on public donations, thank you from the animals for the difference that you've made possible!
Stay In Touch
Follow the Shuswap BC SPCA on Facebook for updates on animals and events in your community.
Walk Images
Events Supporting Animals
Sign up for the BC SPCA e-newsletter and we'll notify you about upcoming events helping animals!
Donate:
Find a Participant or Team:
Top Donors
Anonymous
Ms. Tina Cosman
_ Deep Creek Veterinary Services Ltd.
_ Shuswap Veterinary Clinic
_ Integrity Roofing Corporation