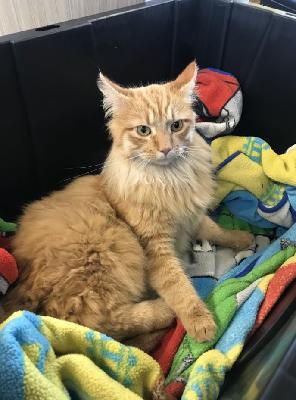 Huey was found stray and injured, the victim of blunt force trauma.
His hind right leg demonstrates a severe fracture of the tibia (shinbone) that is displaced and involves the growth plate.
There is also concern that he may have damaged his sacro-iliac joint (pelvis). There is extensive soft tissue damage and emphysema of the limb.
Sadly, the only way to relieve Huey from his pain is an amputation.
Huey is extremely social and affectionate. Even with a very painful injury, he just wants to cuddle!
Please help Huey with his surgery and care by donating today.
Personal updates for Huey will be provided to anyone who donates to his campaign.
*Goal includes: surgery, medication, vaccinations, regular health check, and daily care for Huey until he's ready for adoption. If his medical costs and cost of care is less than is raised in his name, additional funds will provide care for other animals.
View More