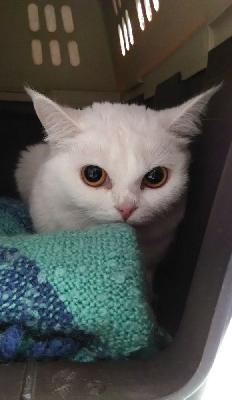 Smokey came in to the shelter following a cruelty investigation. Smokey was crying out in pain and urinating bood... for what turned out to be months. Her owner refused to treat her and surrendered her to the officer.
She was rushed into the vet where it was clear she had two massive kidney stones.
Smokey has lived in constant pain for several months now. She has been put on pain meds pending her much needed surgery. Please help with her surgery and care by donating to her today.
Personal updates for Smokey will be provided to anyone who donates to her campaign.
*Goal includes: surgery, medication, vaccinations, regular health check, and daily care for Smokey until she's ready for adoption. If her medical costs and cost of care is less than is raised in her name, additional funds will provide care for other animals.
View More