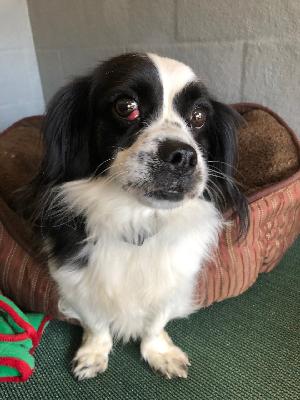 Adorable little Pancakes arrived terrified, obese and with multiple medical conditions.
He scores a 7/9 on the obesity scale, putting terrible weight on his little joints, he has an umbilical hernia and cherry eye that is susceptible to infection.
Although Pancakes is deeply fearful of strangers, he is a total sweetheart and wants nothing more then be with someone he trusts. Panni's flag like tail never stops waving once he knows you! He will make someone an awesome companion.
Pancakes will need surgery to correct his hernia and eye as well as a special regiment to get his body back into an acceptable shape. Please help with his surgery and care today!
Personal updates for Pancakes will be provided to anyone who donates to his campaign.
*Goal includes: surgery, medication, vaccinations, regular health check, and daily care for Pancakes until he's ready for adoption. If his medical costs and cost of care is less than is raised in his name, additional funds will provide care for other animals.
View More